This guide shows how to do an SCL delete with Vdash, using ModUnlock to get the CEM pin code.
This SCL delete guide works for any 2009 or newer P1 or P3 platform Volvo.
So here it is a 2010 V50 T5, this is what it says on the dash and it WILL NOT crank at all.
The 1st big tell tale that the SCL is broken is that the steering column lock does not engage ever.
So thats a pretty big hint that it is broken.
(Tapping it in this instance is not helping)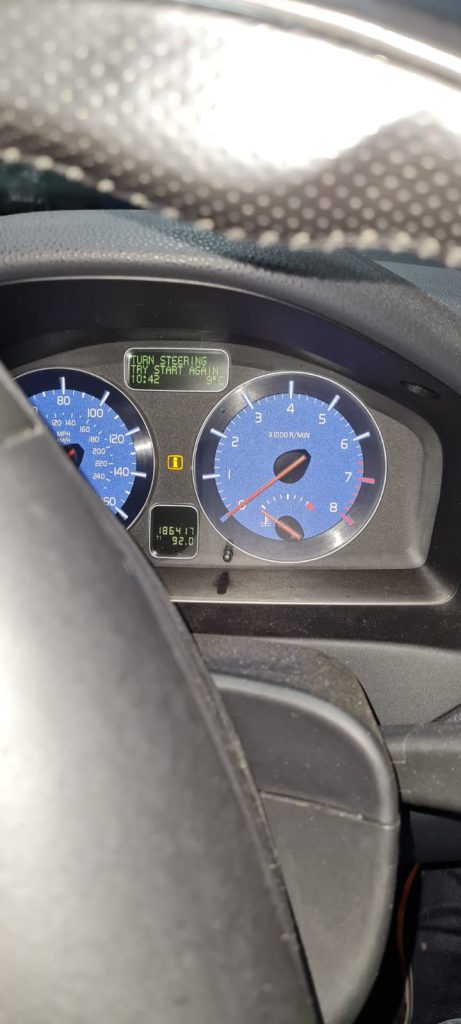 Right, so first things first, some diagnostics. Vida time..
And yep, staring us in the face is SCL internal fault.
Confusingly some of Vida's Immobiliser parameters look ok. "SCL Check OK" Really? lol, but we know it's not. The steering wheel is not locked and start is not approved, so at this point SCL delete seems a good way forward.
So lets get ModUnlock plugged in and get the CEM pin code into Vdash so it can work its magic.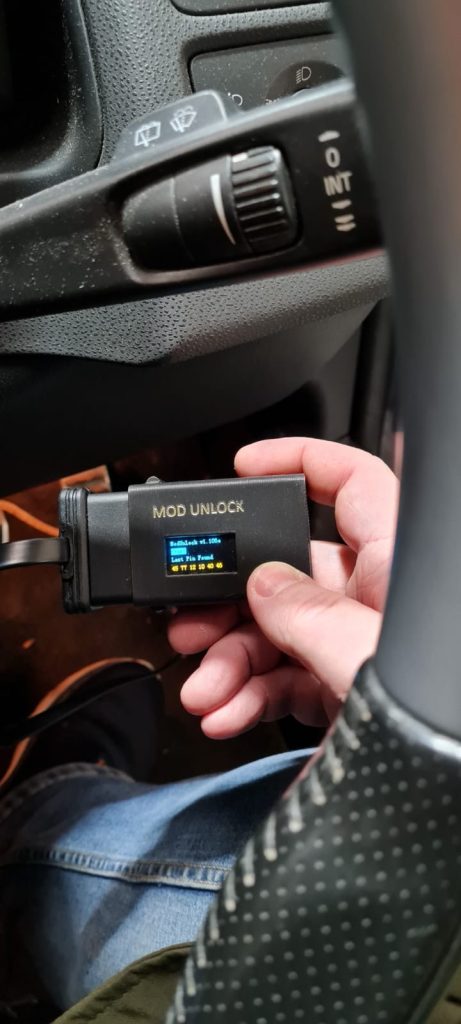 6 Minutes later we have the pin code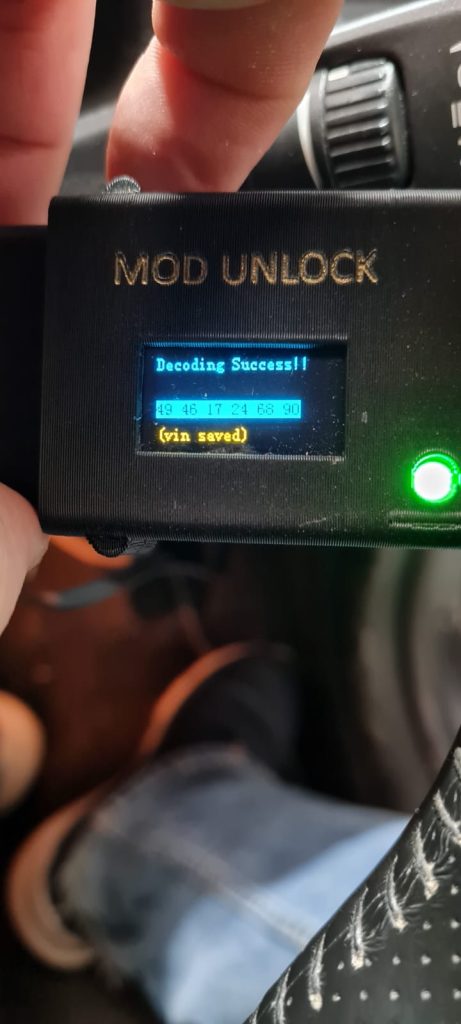 With the Pin decoded we can use the QR code function in ModUnlock to get the pin code into to Vdash.
After putting the VIN and pin into Vdash website (www.d5t5.com/pin) we can fire up Vdash and do the SCL delete.
Plug in your DiCE, Battery charger and set the ignition to position 2 and log into Vdash!
We can see now that Vdash shows that configuration change is supported, so lets hit connect!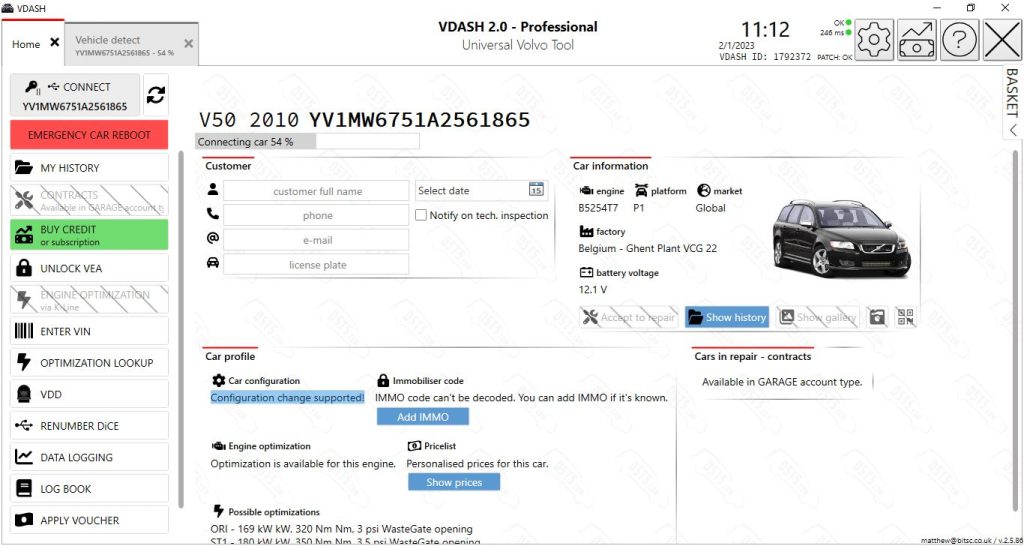 Vdash has now read the car so I'm going to click "Car Configuration"
From Car configuration I'm going to go to advanced, then "Other equipment" and then select "Steering Column Lock"
After putting the mark in "Disabled" we hit the "Add" button to add the job to the basket.
Now it's in the basket, a Dollar symbol appears at the bottom. if you click that it will show the cost of the job .
For this Job, the price is 59Euros ex VAT. You will need to add credits to your account before you can proceed.
To add credit, click the dollar bill at the top of the screen and follow the prompts.
Once your ready, hit the green tick to start the Job.
And off it goes! , this takes about 2 minutes.
During which time the car will go off and on and do all sorts of weird stuff, just leave it alone until its finished.
And thats it!, this immobilized lawn ornament is now a car again.
Total time taken , about 15 minutes.
To Buy or rent ModUnlock to help with your own cars customisation / repairs go to www.modunlock.com
No DiCE? You can rent ModUnlock with a DiCE!